GLOVIA G2 version 3.1 Manufacturing ERP Software was recently reviewed by the Technology Evaluation Centers ERP Analyst, Ted Rohm. With a focus on comparing GLOVIA G2 against the ERP competition in a variety of capabilities, including Financials, Manufacturing Management, Inventory Management, Purchasing Management, Quality Management, Sales Management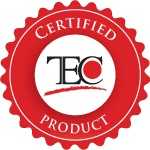 Click Here to Download the Report!
Article Excerpts from Certification Report, Authored by :: Ted Rohm
"Based on the information obtained by TEC, GLOVIA G2 scores as a highly competitive solution in the ERP for discrete manufacturing software space. In the Focus Indicator, the Manufacturing Management, Inventory Management, Purchasing Management, and Sales Management modules are shown with an asterisk next to the module name. This indicates that GLOVIA G2 scores in the maximum range of functionality for these modules."
"GLOVIA G2 is built to make manufacturers more productive, and CrescentOne has permeated the lessons of lean manufacturing down into the solution. The user experience has been refined to bring the execution of tasks to the user, as opposed to making the user seek out the next operation. Just as manufacturers continually improve every step of a process, the GLOVIA G2 system has been continuously improved on over the past years to present the important, actionable tasks to the user."
"Upon entering the GLOVIA G2 system, a user is presented with a homepage that contains a set of panes that provide immediate insight into the tasks, messages, or actions that she/he needs to address (figure 1). The home screen displays work process insights which are created by triggers in the database that push the information in the system to the user, instead of a user having to run a report or go into a screen to determine the status of a work process."
TEC Analyst Observations on CrescentOne.—GLOVIA G2
"GLOVIA G2 is a hidden jewel in the discrete manufacturing ERP software space. The solution has extensive and deep functionality, yet is able to present these complex manufacturing processes in a very simple and intuitive fashion. The solution embodies the lean manufacturing principles it is built to support, with a lean user experience that has been honed through years of continuous improvements."
"The name CrescentOne is an acronym for GLObal Value Integrated Applications. As the name implies, the system is built as a set of integrated but distinct applications. Many of the applications can operate independently, can access GLOVIA G2, or be integrated with other software applications. Figure 6 below shows the current set of application modules, which is both extensive and well defined. CrescentOne is continuing to add additional modules as the industry changes and as requested by the customers."
Use TEC's Advisor Tool to see how GLOVIA G2 stacks up against the competition!
Contact CrescentOne to learn more about how GLOVIA G2 ERP Solution can help your company respond more quickly to changes in the marketplace.