Integration simplifies sales tax compliance management for CrescentOne's customers
El Segundo, CA – August 21, 2023 – CrescentOne Inc., an industry-leading Manufacturing ERP solution provider for discrete manufacturing, and a wholly owned subsidiary of Constellation Software Inc., today announced it has partnered with Avalara, a leading provider of tax compliance automation software for businesses of all sizes.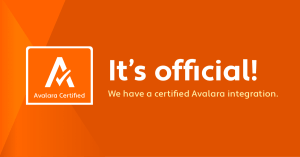 CrescentOne is now part of Avalara's "Certified for AvaTax" program, which features integrations that perform at the highest level, providing the best possible customer experience. As a result of this partnership, CrescentOne's customers can now choose Avalara's AvaTax to deliver sales and use tax calculations within CrescentOne business applications in real time.
CrescentOne is a proven, comprehensive, integrated, and flexible solution that manufacturers use to manage all of their operations— from product design, sales and procurement to production, order and engineering management and post-sales service.
"We are excited to partner with Avalara to provide our customers with an automated way to calculate sales tax," said Anil Sharma, Executive Vice President and Head of Product and Global Support at CrescentOne. "Managing sales tax manually is complex and costly; our integration with Avalara helps our customers efficiently achieve compliance so they can get back to business."
Meg Higgins, Senior Vice President of Global Partners at Avalara said, "CrescentOne understands the needs of its customers, and their CrescentOne offering reduces complexity for their customers in many ways. We understand that digitization of business processes is not an option, it is essential; we are proud to offer fast, accurate, and easy tax compliance solutions to our shared customers."
CrescentOne is now an Avalara Certified partner. Certified partners pass a series of criteria developed by Avalara to ensure the connector's performance and reliability, thereby helping mutual customers benefit from a seamless experience with Avalara's tax compliance solutions.
About Partner
A leading innovator in manufacturing ERP software and solutions, CrescentOne is one of the world's most innovative and experienced enterprise software firms—offering discrete manufacturing ERP software and solutions that enable small to large manufacturing companies, assembly operations and mixed-mode companies worldwide to optimize, manage and grow their operations. More importantly, these solutions help manufacturers meet their customers' ever-increasing requirements for high-quality, on-time and on-budget production. Headquartered in El Segundo, CA, CrescentOne also has offices in The Netherlands and United Kingdom. More information at CrescentOne.com.
About Avalara, Inc.
Avalara makes tax compliance faster, easier, more accurate, and more reliable for 30,000+ business and government customers in over 90 countries. Tax compliance automation software solutions from Avalara leverage 1,200+ signed partner integrations across leading ecommerce, ERP, and other billing systems to power tax calculations, document management, tax return filing, and tax content access. Visit avalara.com to improve your compliance journey.